Scroll To Top

FREE Standard UK delivery with £15 of selected products
VetUK Own Brand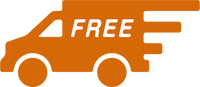 FREE Standard UK Delivery
When you buy £15 of own brand or featured products.
Simply add £15 of qualifying products to your order.
Remote postcode courier
surcharges
still apply.
VetUK own brand ranges are an extensive selection of high quality and great value vet and pet products. We pride ourselves on the high level of customer and pet care we offer which can be seen in the VetUK ranges, including the VetUK Clinical Range, ProTreat Nutriceutical Supplements, our fipronil Flea and Tick treatments and our multiwormer for both dogs and cats. Our food ranges provide for all the famlity, from the garden birds, small furries to your cat and dog, even Vet Diets for when they need a littel more nutritional help.
VetUK Pet Insurance
Did you know VetUK also provides pet insurance? None of us like to think of our pet being unwell. Luckily, as we routinely see on TV, advances in veterinary science and more sophisticated drugs mean faster and fuller recoveries ... but the cost can be expensive!
When it's your pet that is ill or injured, you don't need to let cost be an added worry or worse, constrain your vet from doing what's best.
For more information and to get a quote call 0800 3699414 or visit www.VetUKpetinsurance.co.uk